Beauty is fleeting but stupid is enduring.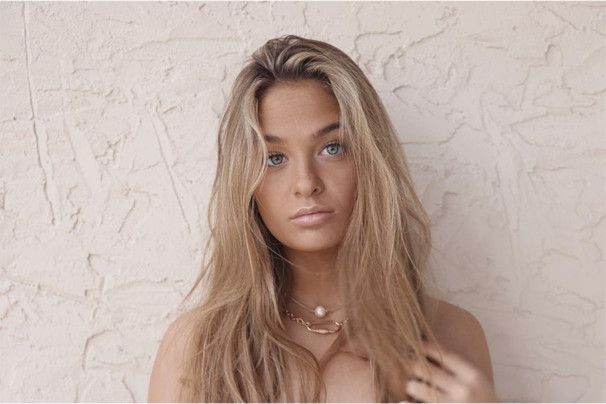 What an ugly teen she is.
She looks like one of the "mean girls" from the movie with the same name. She looks like one of those girls you hated in high school and a fraternity tramp in college.
Pretty face but an obviously ugly soul.
Aside from Kellyanne, the father is a jerk too. Would a decent and loyal husband go out in public and trash your wife's employer? When it comes to the daughter, the apple does not fall far from the tree. Does the stupid husband think that he is going to get an invitation to one of Nancy Pelosi's ice cream parties?
He initially gave his permission for his daughter to be interviewed…then he tried to take it back…I don't think that was his intent…he's trying to protect himself from his wife's righteous anger. I still don't think this marriage is going to make it.
Excuse me! This child is only 15 years old for cryin' out loud! She shouldn't have a phone and should be forbidden to go on any social media sites. What the heck is wrong with her mother?? If that were MY mother, first she would wash that little brat's mouth out with Ivory Soap (she did that to me when I was younger than this brat), then she would smash her phone, TV, computer, and anything else this brat has. Then, my mother would put her in a convent school with nuns. My mother was only 4'11" and weighed about 95 pounds, but no one ever messed with her. She was 100% Italian!
Why is Tom Cruise in feudal Japan? And what's with the sword? That isn't scientology!
What is this "acting" you speak of? Noble KellyAnne is a loyal Trump supporter and her husband and daughter are both vile anti-Trumpers. It's impossible the family is just saying whatever gets them the most money and attention.
You can add to that his money grabbing niece with her pseudo psychology book. She has timed her book to get rich, like John Bolton. She also got left out of a Trump will, which really explains what her agenda is. She will get rich from this, and it will be because her uncle has been a successful politician. She is just another bloodsucker.
George Conway has weaponized his daughter against Kellyann. She really should divorce him. Get a restraining order against him. Leave him and the demon daughter.