This is about as basic as it gets when it comes to decks. I built this using the dek-blocks as a base.
Materials:
32 2x6x12
**18 **Deck-blocks
5 pounds of galvanized 2 1/2 inch screws
1.The first thing I did was clear the sod and level the ground as best I could. This was the hardest part, as all I had was a pick axe to remove the sod.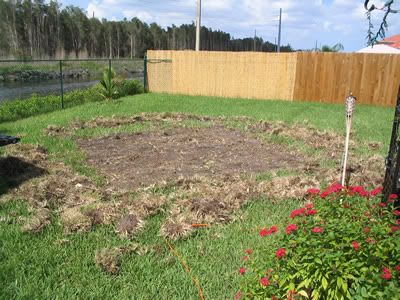 2.I laid out the dek-blocks in rows of three and using a 2x6x12 to level against. The spacing of the blocks was 28 3/4 inches from the middle of one 2x6x12 to the other.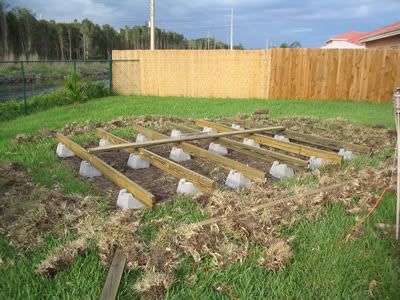 Once it was level I added the 2, 2x6x12's to the sides.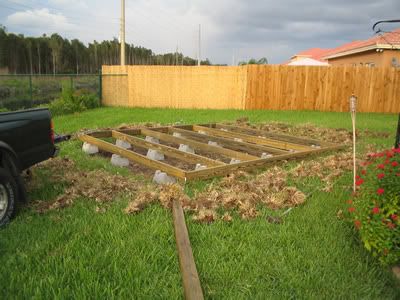 I then proceeded to put the surface boards, using the head of the screw as a guide to the width between the surface boards.